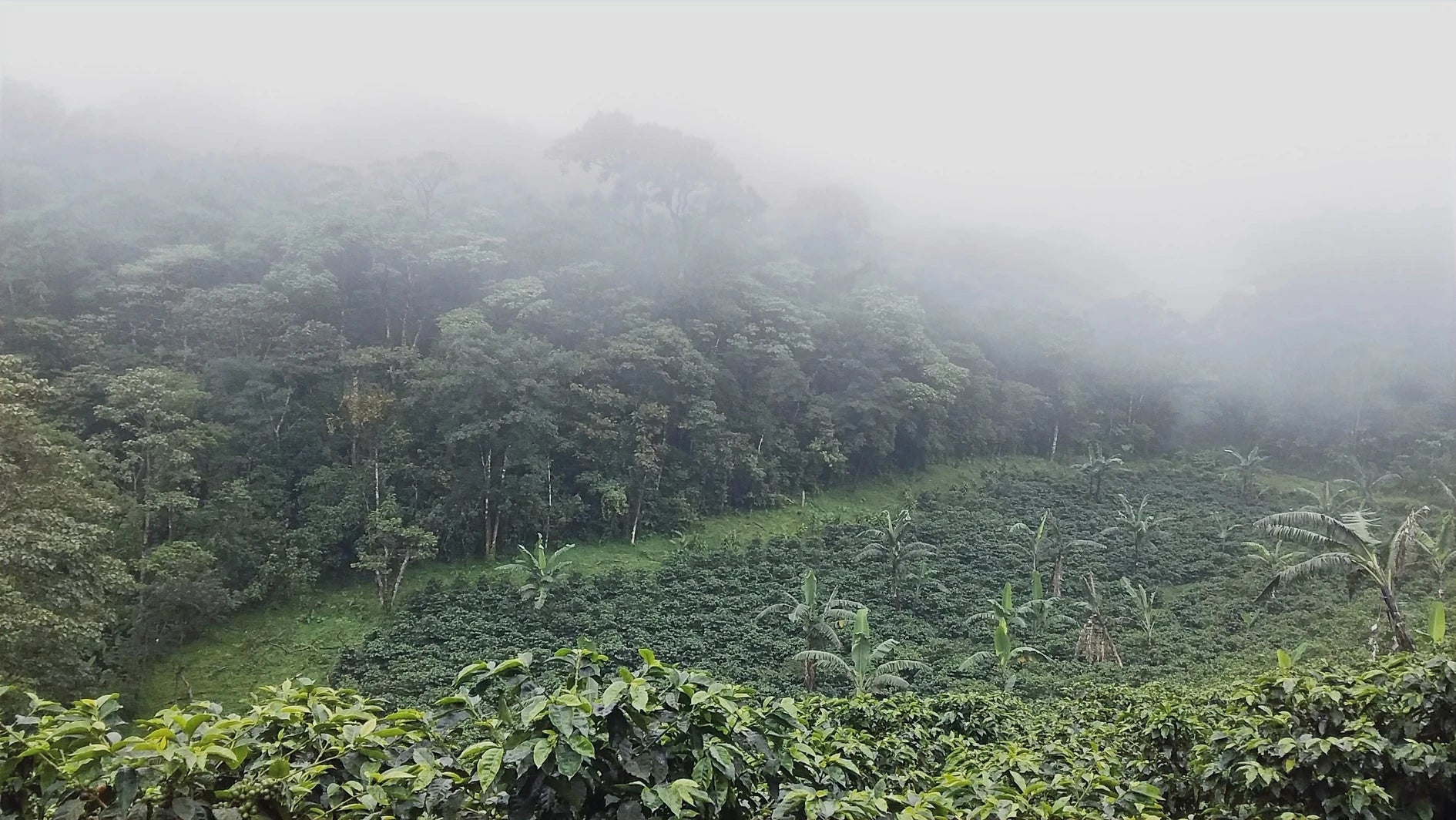 2023 marks our 1st year of working directly with the Wildlife Reserve in El Jaguar, Nicaragua. This beautiful setting in the cloud-forest provides so much more than just coffee and has given us a fascinating insight into the fine art of maintaining the natural environment alongside utilising it for a special product.

Olly, our Roastery Manager, caught up with Jean-Yves in November 2023 and got his thoughts on all things Nicaraguan coffee, including how they've juggled the farm alongside being a 'Global Important Bird Area' with over 375 different species present in the area.
Q: When / How did you first become involved in coffee growing & exporting?
A: We learned to grow coffee by managing the farm of José Chavarria, who was the father of Liliana Chavarria (current owner of Reserva El Jaguar with Jean-Yves Duriaux).
Then in 1991 we acquired Reserva El Jaguar, we began planting coffee in 1992 and after the establishment we exported for the first time in 2002.
Q: How have the your farms become established over the years?
A: When we acquired the farm, we realised the value it had because of the forest in the property, so we decided to look for a crop that could grow simultaneously in this type of ecosystems. That's how we chose coffee and through the years we started the search of potential buyers in the international market starting our first contracts with Allegro Coffee Company in 2002.
Q: How is Nicaraguan coffee doing in the current global market & how resilient are the crops to climate pressures?
A: Nicaragua is well positioned when it comes to high quality of coffee, due to its production areas that are in altitudes above 1000 meters above the sea level.
To mitigate the effect of the climate pressures we are implementing the shadow grown production accompanied with planting varieties that are resistant to these changes, and finally we are grafting our Arabica varieties into Robusta varieties.
Q: How are the farms meeting the growing expectations of organic, ethical & sustainable farming techniques, including workforce welfare?
A: We currently have the Rainforest Alliance certification.
We ensure good productivity while maintaining the health of the soil. Also we provide good social conditions to workers, we support the community by providing support with water projects, environmental education and reforestation.
Q:
Your connections with wildlife, especially birds, is incredible. Since becoming a Private Wildlife Reserve, have you found that has made things trickier for coffee production or do the two work well hand-in-hand?
A: 
For us, both go hand in hand, carrying out conservation activities for wildlife with coffee production does not represent any limitation.
Conditioning our production areas to mitigate the effects of climate change creates the ideal ecosystem for wildlife, and w
e feel
that
having knowledge of wildlife in our plantations
is a plus.
Q: What does the future hold for coffee from Nicaragua? And do you have any big plans for your current farms?
A: 
We think that the market of coffee from Nicaragua will continue to grow, so we plan to continue working with varieties of high-quality coffee like: Bourbon Rosado, Geisha and Java. Also, we want to innovate our coffee with new postharvest process fermentations (lactic and natural).
Q: What makes the coffees that Missing Bean have selected so special? (El Jaguar & La Reinita) And how would you recommend brewing them?
A: What makes them special is that they are Arabica varieties grown at more than 1300 meters above sea level in fertile soils, organically produced and established in a Cloud Forest climate.
El Jaguar is recommended for espresso or slow brewed in a traditional French Press.
La Reinita is recommended to be percolated and enjoyed as a filter coffee.
Q: How can the general public help to encourage more coffee being produced by people with your attitudes and beliefs?
A: Giving a try to more coffees from Nicaragua and encouraging the farmers by paying fair prices.
____________________________________
You can shop our Nicaraguan coffee and support this amazing industry HERE.