About Us
Learn more about Missing Bean's story, our core values and the people who make up our team.

Made in Oxford
We became Central Oxford's first independently owned coffee shop in 2009.

Independently run
We are a small team who oversee everything from sourcing, to roasting.

Sustainably produced
All of our coffee is sourced with the highest environmental and ethical standards.
2009
Opened Turl Street
Machine: La Marzocco Linea 3-group
2010
First University College Ball
2012
Opened Missing Bean @ St Cross inside the Univeristy Law Faculty
2014
Opened the Roastery
Roaster: Coffee-Tech Ghibli 15kg
2014
Started Wholesale Coffee Supply
2018
Turl St New Espresso Machine: Faema E71
2019
Roastery New Roaster: Giesen 15kg
2020
Turl St New Espresso Machine: La Marzocco KB90 3-group
2021
Roastery Cafe Refurb & Creation of Warehouse and Tasting Room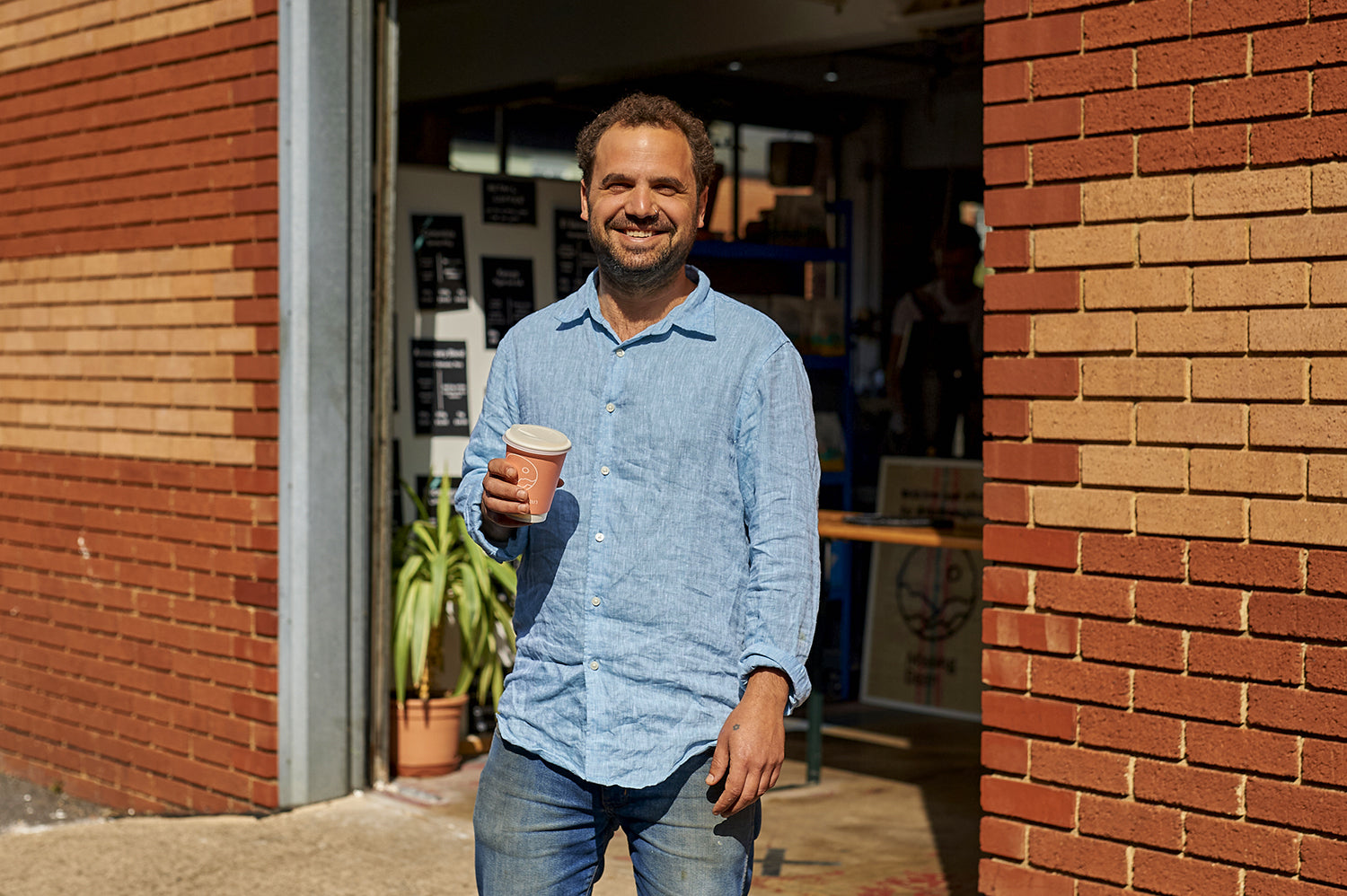 Ori Halup – Founder & Managing Director
Ori is one half of Missing Beans founding members. He first got into coffee while studying film in Sydney. Australia was at the forefront of third wave coffee culture and utterly transformed everything he knew about coffee.
Moving to the UK and missing that good coffee and cafe hit, he would fantasise about opening a little coffee shop and letting it run itself, whilst he worked on his film career. Little did he know how profoundly the coffee bug had got him.
14 years later, sourcing, roasting and serving the best coffee he can lay his mitts on is still worth getting out of bed for.
He's created and nurtured an ever growing Missing Bean family. The focus is very much on developing mutually beneficial relationships. Be that Direct Trade with far flung farms or more immediate member's of the team. Provenance and fair treatment are paramount. Along with a good laugh. There have been some rough moments along the way but he wouldn't change it for the world!
In his spare time he represents Oxford and England in the ancient sport of Tambuerello (google it, it's a real thing). He's a keen cook and has a genuine flair for food, drink and conviviality.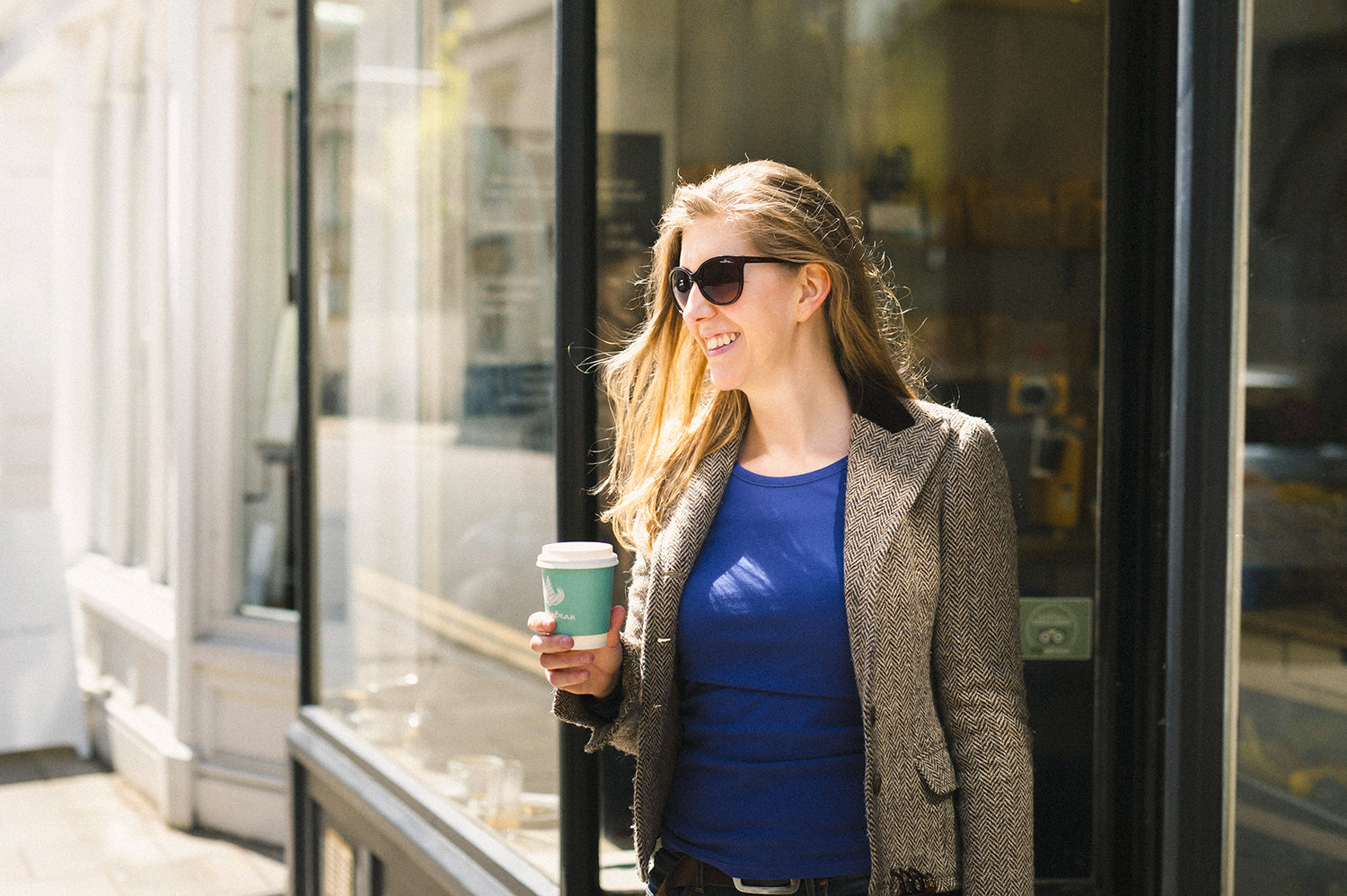 Vicky Troth – Founder & Artistic Director
Vicky is the other half of the founding members of Missing Bean. Her view of coffee was transformed after arriving in Sydney for her studies.
She was used to well intentioned but poorly made cafetieres, and had assumed she just didn't like the taste of coffee. That all changed when she sampled her first flat white in Oz. Returning to the UK it was hard to find good coffee outside of London.
Setting up a coffee business in her home town of Oxford felt like the right move whilst embarking on a film career. Hoping it would provide an income (and tasty coffee) before there was much film work!
Fast forward 11 years and she now works full time in film and does much of the graphic design for the Bean. She's rightly proud of the business she's helped to shape and grow. It's definitely a real community which is what was intended first and foremost.
In her spare time she's a ceramicist and painter. And man can she throw some shapes - ceramicist chat for being Ace.
Silviu Rad - Head of Coffee & Business Development
Silv is our head of sourcing. He began roasting coffee just after turning 18. It was his first job and he loved it! Quickly learning about complex flavour compounds and aromatics of coffee (more than in wine, can you believe). He found he was hooked on coaxing new profiles out of the beans. He still gets a buzz at the prospect of a fresh harvest arriving.

Coming to join The Missing Bean was an opportunity to put into practice everything learned at the previous roastery and cafe. Head of sourcing is a dynamic role that keeps Silv focused and motivated. It has allowed him to expand his network across every sector, from farmers and baristas to coffee drinkers the world over.
He loves nothing more than a chat with like minded enthusiasts, be it coffee or his other obsession - cycling. Just beware challenging him to a game of table tennis - he will slay you. You've been warned!
Olly Wilkins - Roastery Manager & Head of Marketing
Missing Bean wouldn't be the same without Olly, he's the heart and soul of the roastery.
Here's what he has to say: 'Missing Bean is a part of the fabric of Oxford and it's a privilege to be a member of the team. I've always loved the friendly, local nature of things while also thinking of the bigger picture and our impact on things on a national and global scale.

'We're constantly learning, adapting and evolving and that makes working for MB so interesting and exciting. I feel proud to have been a part of things the last few years and can't wait to see where we go!'
He's a keen sportsman and in his free time you can find him playing football, cricket or golf.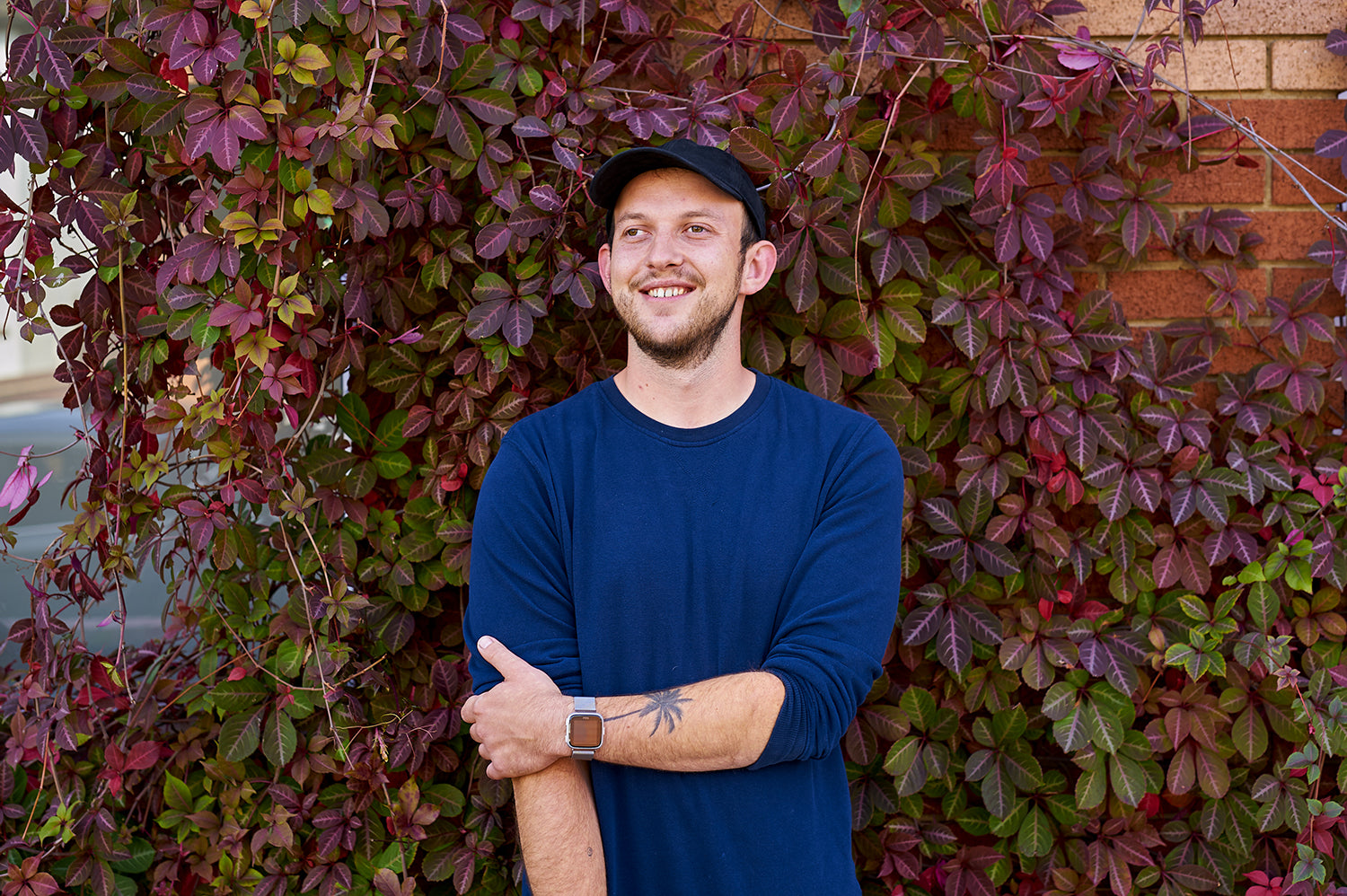 Ben Sankey - Cafe Operations Manager
Ben found his way to us after he enrolled on a furniture making course here in Oxford. One cold winter morning, on the hunt for a cup of 'the good stuff' before a lecture, with virtually no knowledge of his new surroundings, he and a new buddy went on an adventure. Soon happening upon 'the Missing Bean'. Little did he know, it would become an important part of his life, not only as a coffee drinker, but also a place of work, family and fun.
After a stint in Plymouth doing a furniture making degree, working summers for us, he joined Missing Bean full time as Manager of our Turl street cafe.
Seek out a cup of his favourite Ethiopian batch brew and stay for a natter.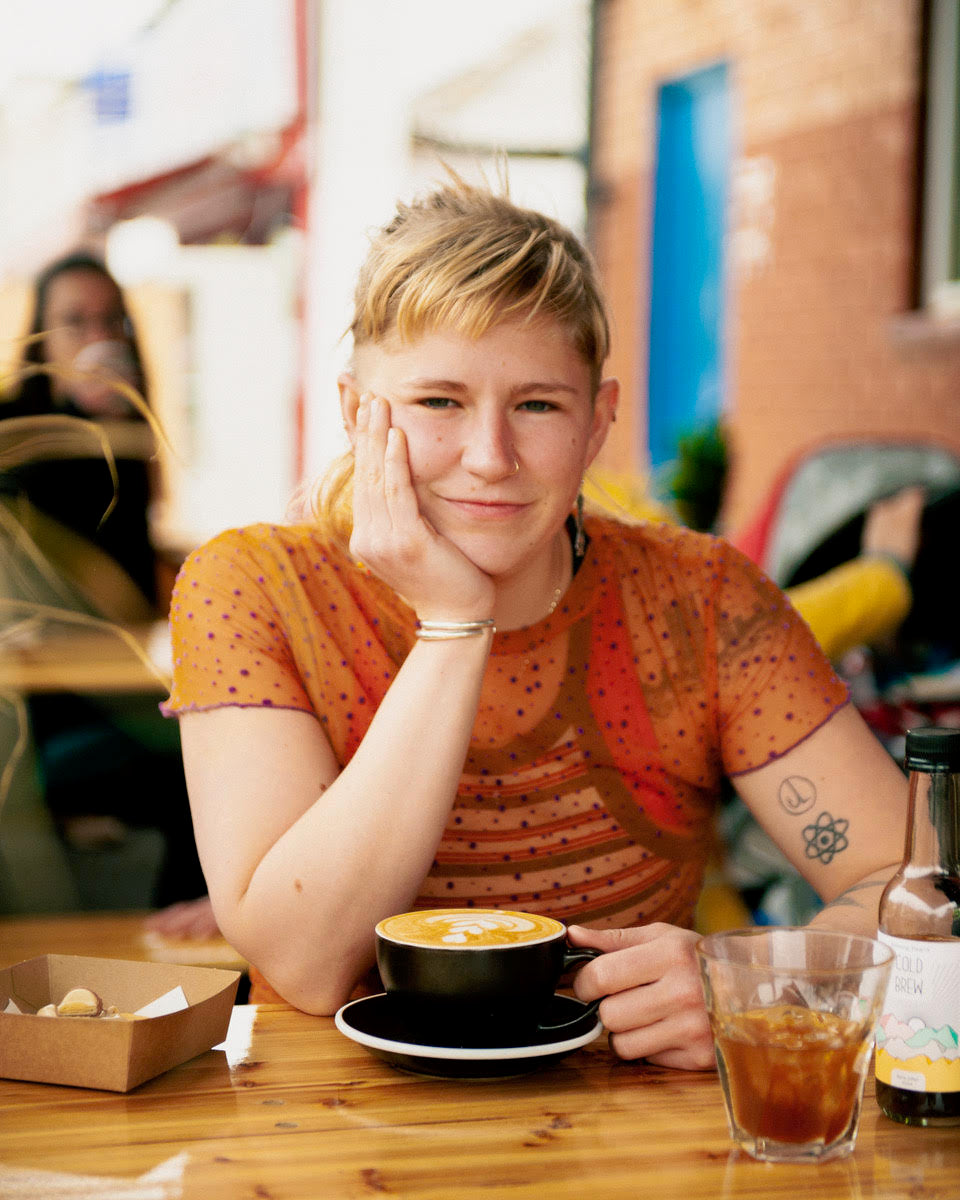 Emilie Lambert - Head Roaster & Project Manager
Emilie is a familiar face in the Missing Bean family. Having previously worked across our cafes, Emilie has now evolved into a vital member of our back office team but still finds the time to roast a batch or two of coffee as part of our Roast Team. Without Emilie we'd be in organisational chaos and her strategic and logical mindset is perfect for us to maintain our service as well as building for the future. Emilie comes as a two-for-one deal with the loyal Roastery doggo Phrod taking residence at our HQ and keeping guard of our warehouse - her bark is far worse than her bite!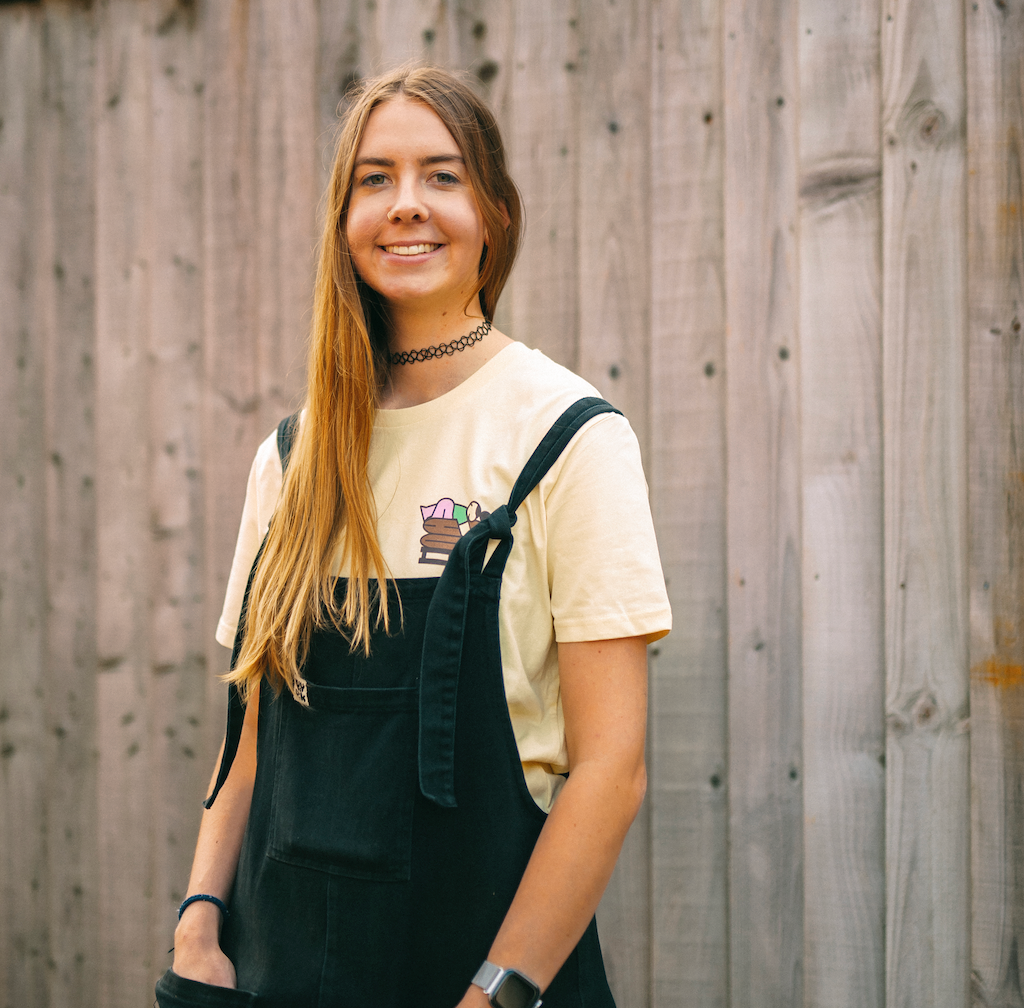 Victoria Lipscombe - Head of Roastery & Cafe Logistics
Vicky came to Missing Bean again via academia, studying International Relations and Business Management at Oxford Brookes.
She joined us back in 2018. Initially starting at Turl Street and rapidly developing a love and appreciation for good coffee and the cafe culture surrounding it. She went on to become Assistant Manager at our Turl street cafe, then manager of our Roastery Cafe, and now a vital part of our backroom team.
Her morning go-to is an Oat milk flat white.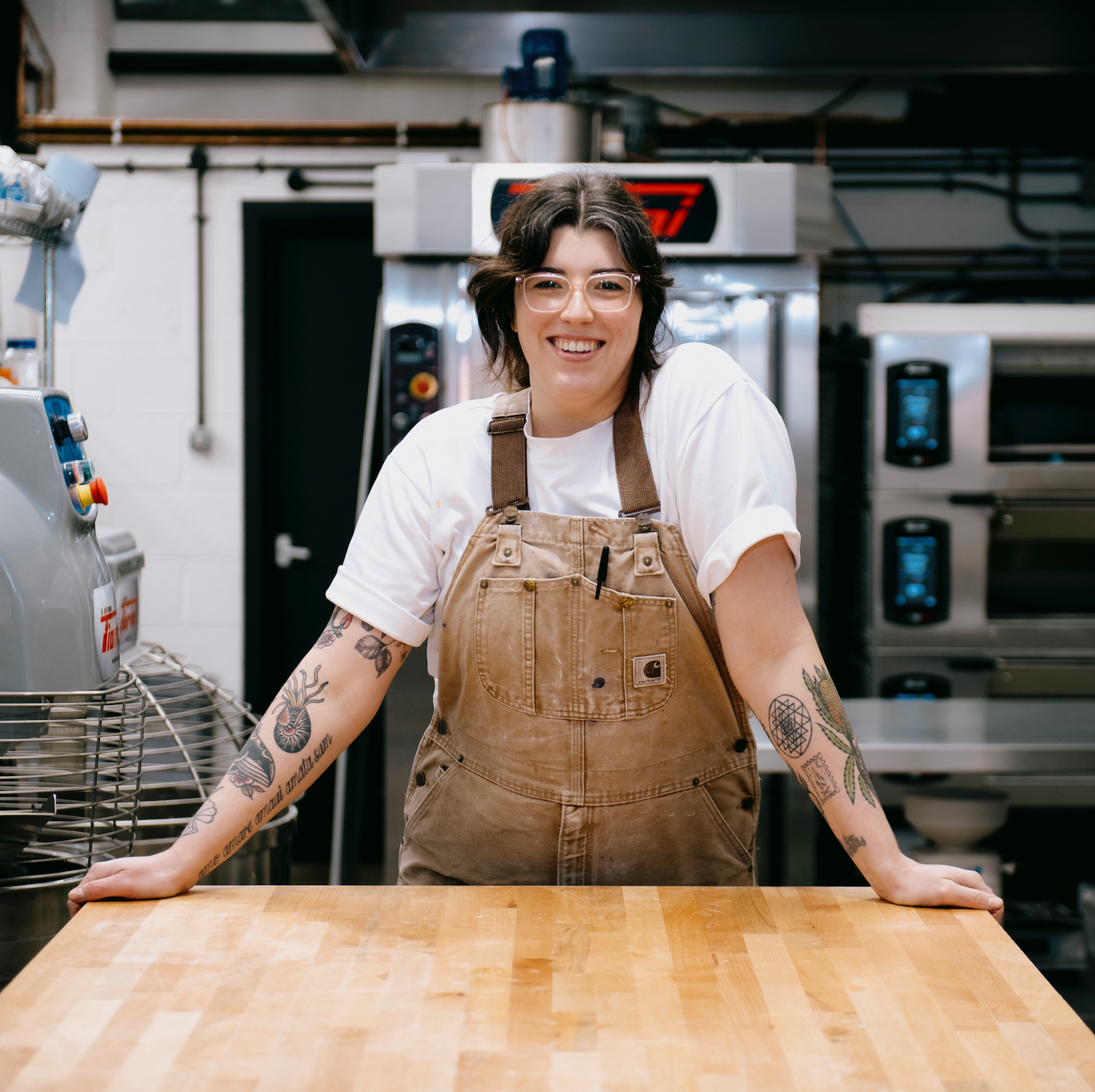 Harriet McAtee - Head Baker
Harriert is Missing Bean royalty. She's arguably our longest serving Beanie and has covered everything from Barista'ing at Turl Street, to Admin roles, and now to founding our new Bakery.
She's an Artisanal Artiste and has as keen an eye for detail as she does a flair for creativity.
Each and every croissant and each and every loaf is a piece of her heart, and it fills her with so much joy to see her hard work being enjoyed across our coffee shops.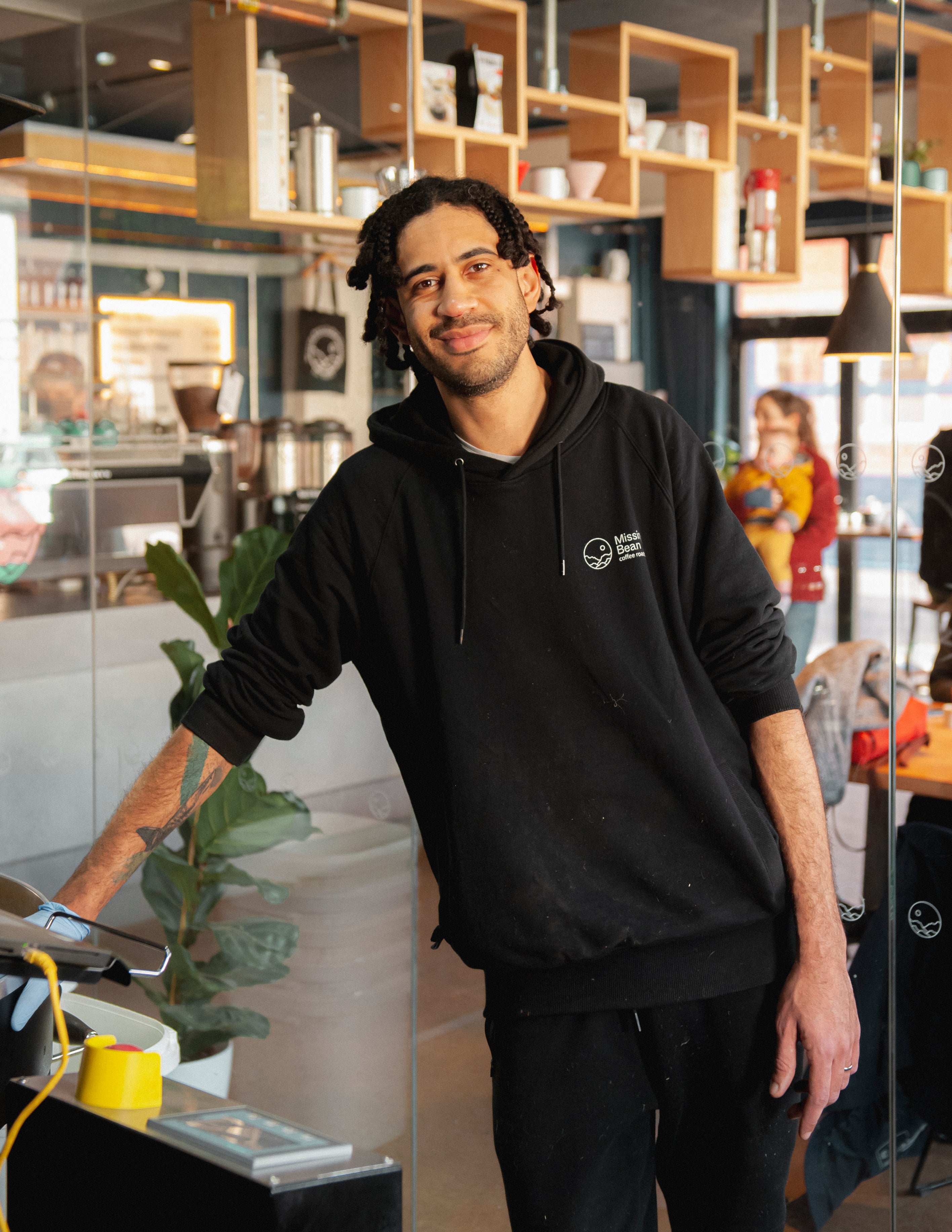 Brian Gray - Head Barista & Production Roaster
Brian found his way to coffee through books. Once upon a time, he spent all his free time in bookshops (living the dream, Brian) after which he would peruse his purchases in a coffee shop. One thing led to another and Brian ended up working in a bookshop cafe. Which in his own words 'was wonderful'.
After stumbling upon a speciality coffee publication, he became instantly captivated by the art, science and dedication involved in crafting the perfect cup. Brian loves Missing Bean for its fine balance of hitting the sweet spot between informal and professional.
'You are celebrated for your individuality and are pushed to thrive.' Our favourite bookworm makes you feel right at home, whether you're grabbing a take away or staying a while to lose yourself in a good book.