Missing Bean
Independent Coffee Shop in Banbury
Our laid-back Banbury corner cafe serves our range of espresso drinks as well as rotating filter coffees alongside treats made by our own Bakery. Gluten free and vegan options are available.
Our range of single origin beans are available to brew at home and can be ground to order as well as a selection of home brewing equipment.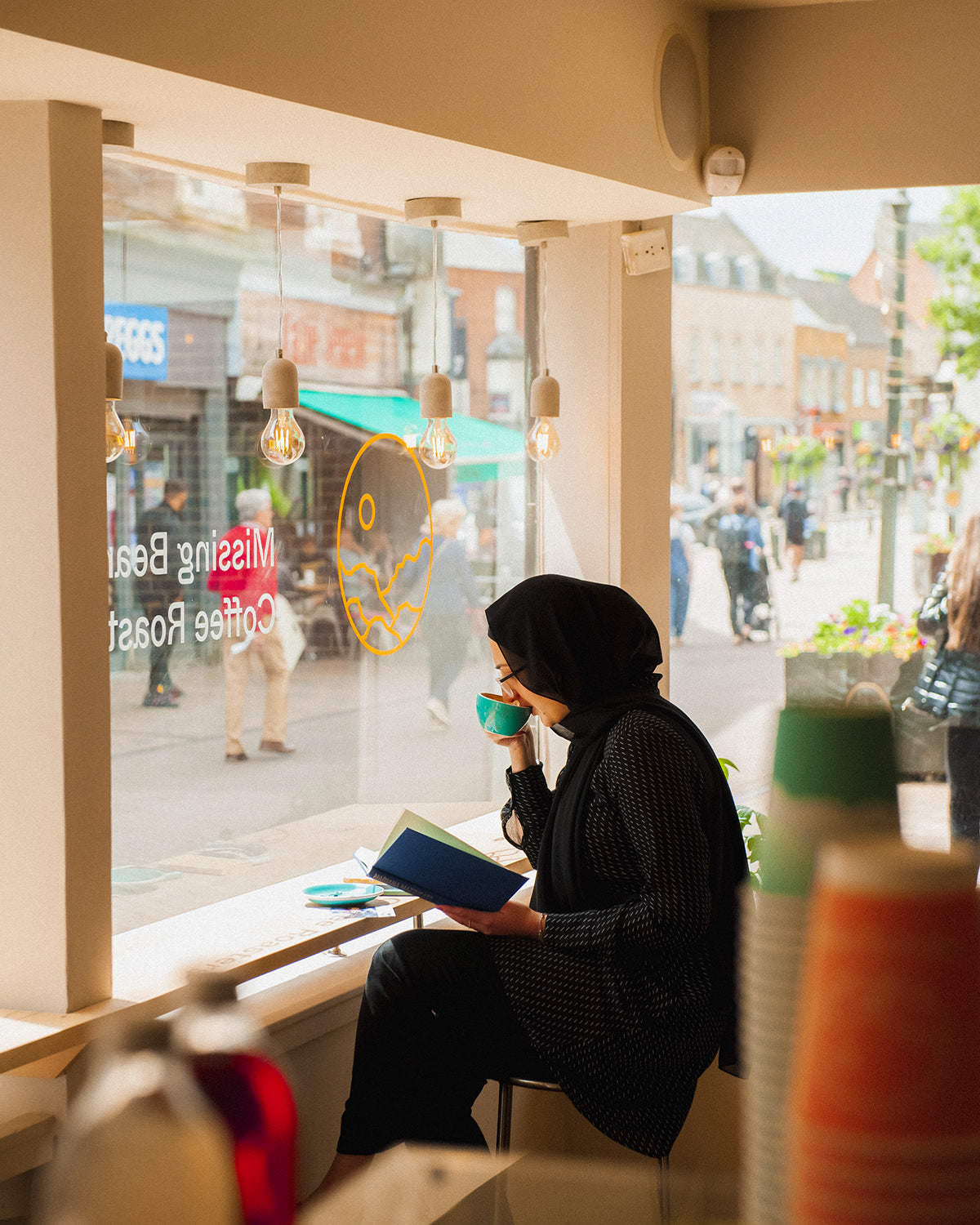 Artisan Coffees in Banbury
Our Banbury Cafe is a great spot in the center of Banbury to enjoy a coffee break and watch the world go by. We source the world's best coffee beans, and freshly roast them in Oxford to draw out their unique flavours.
Coffees and cakes: a perfect pairing
Craving something sweet? We serve a range homemade cakes, with vegan and gluten free options available, as well as freshly baked bread from our own Bakery in East Oxford.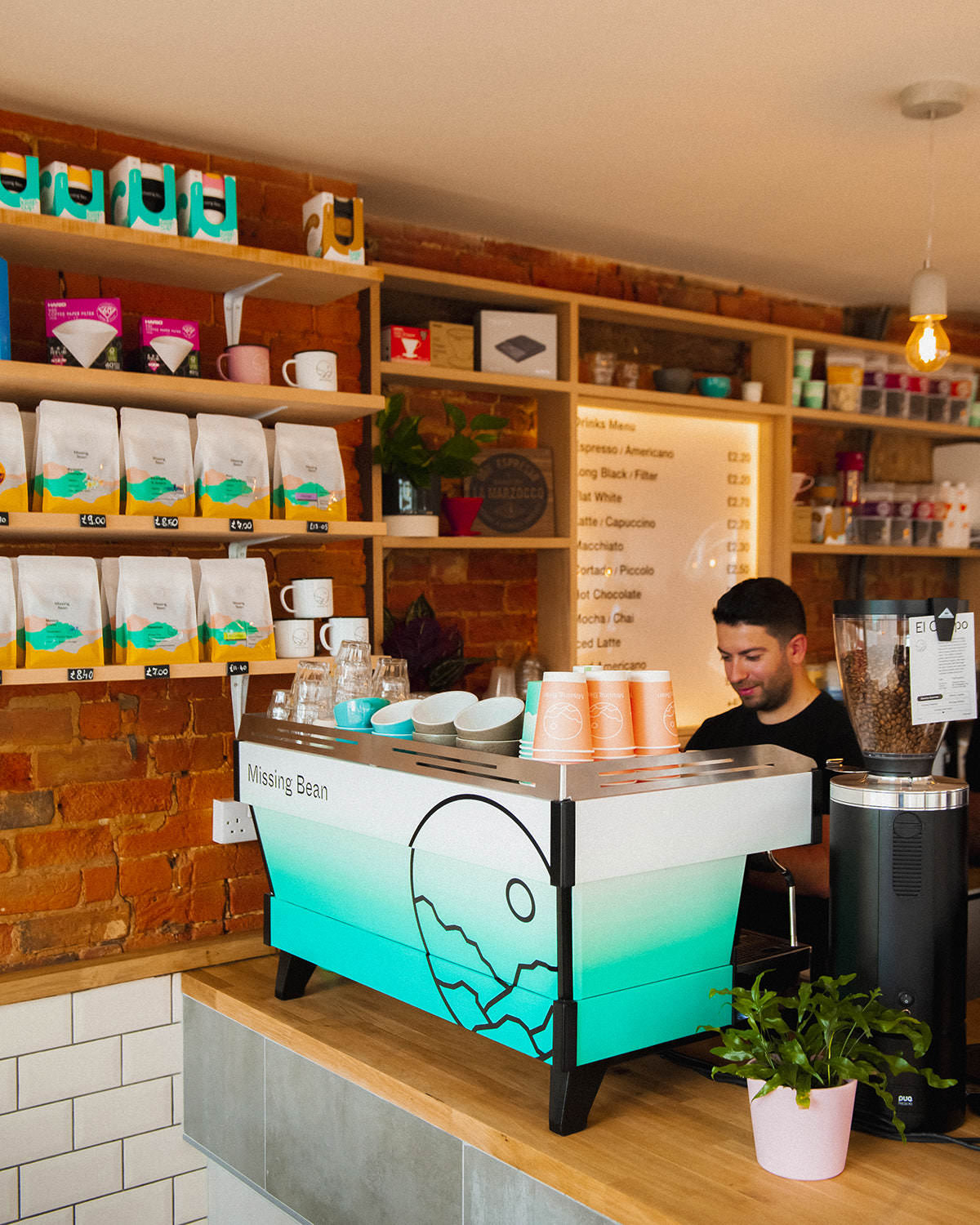 Shop the Missing Bean selection
If you fall in love with your coffee, our full selection of beans are available to purchase for brewing at home, which can be ground to order. Home brewing equipment and Missing Bean merchandise is also available directly from our Banbury coffee shop.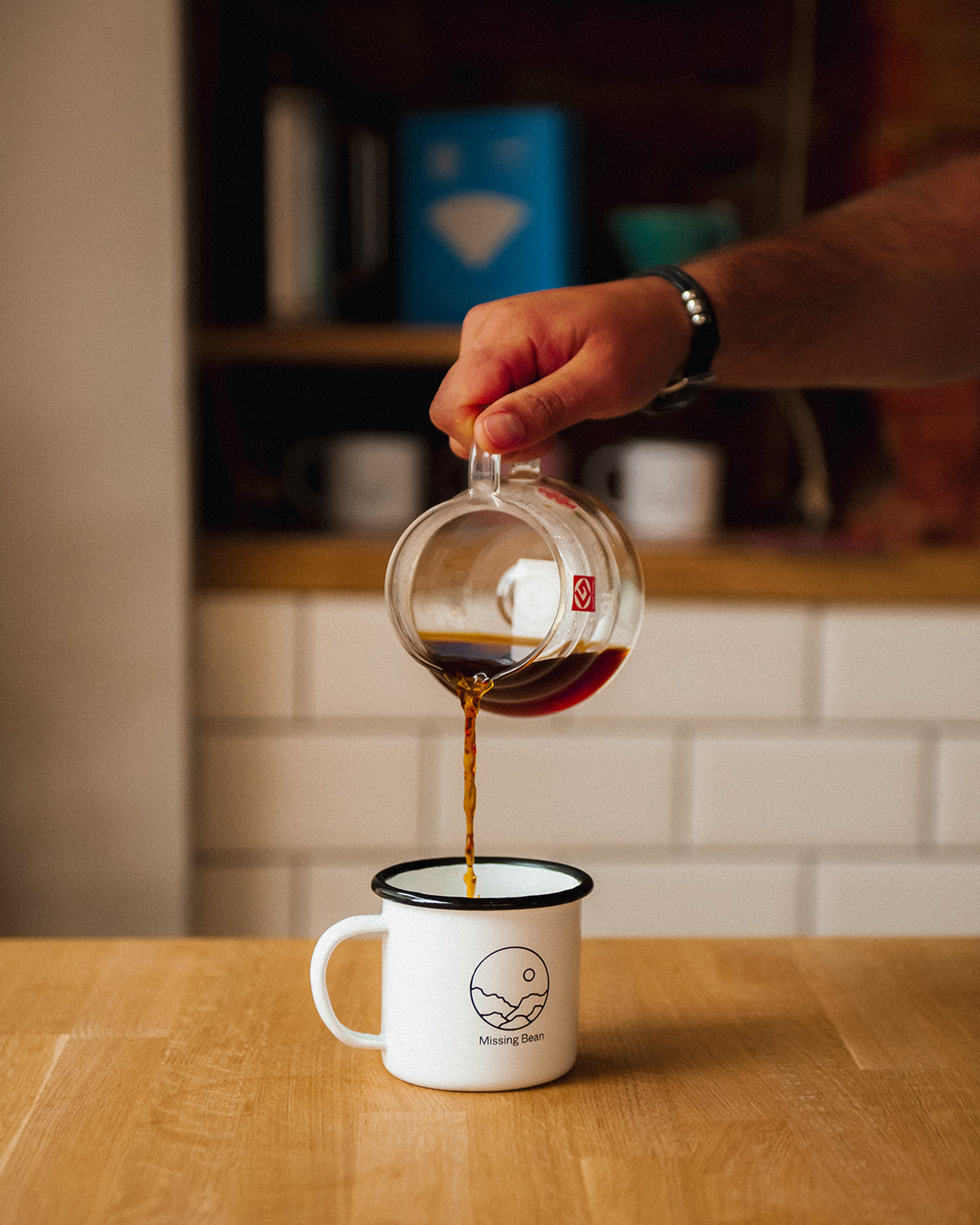 Choose from a range of brewing methods
If you like coffee prepared just the way you like it, Missing Bean is the coffee shop for you. Our baristas are trained in using a range of brewing options, from Aeropress to V60 and beyond.