Freshly baked goods
Missing Bean Bakery
Our Missing Bean Bakery provides all of our cafes with freshly baked bread, sweet and savoury pastries, as well as handmade sandwiches with fresh homemade ingredients.
There are always vegan and vegetarian options available, and the meat options are made with only the best locally sourced meat from our trusted friends and suppliers.
Introducing Missing Bean Bakery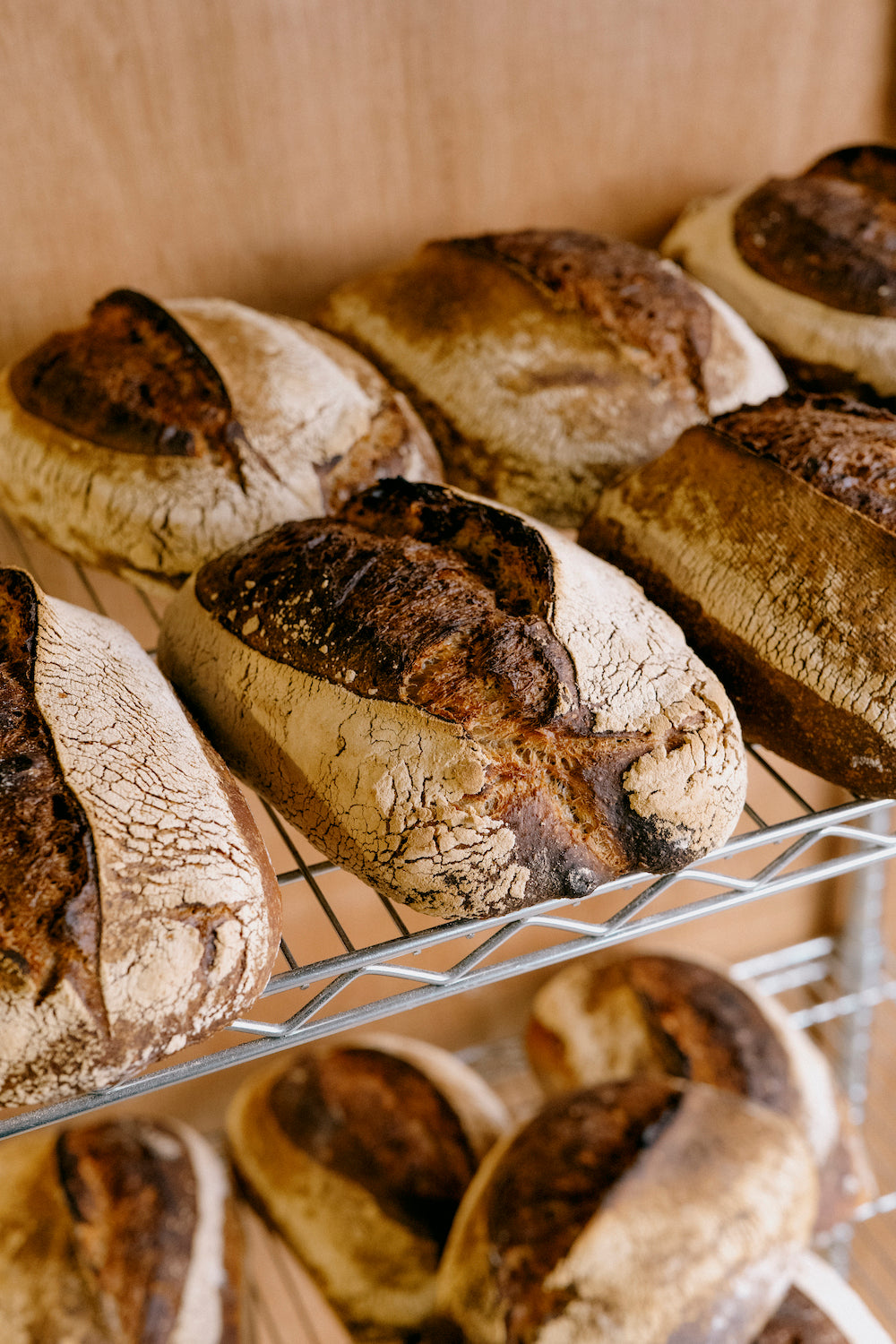 Freshly Baked Bread
At our Missing Bean Bakery, we only use the best ingredients for our sourdough bread and sandwiches. Our organic stoneground flour comes from Stoates & Sons in Dorset and we mix it with wholemeal flour from Bruern Farms in Oxfordshire. We even mill the flour ourselves each day!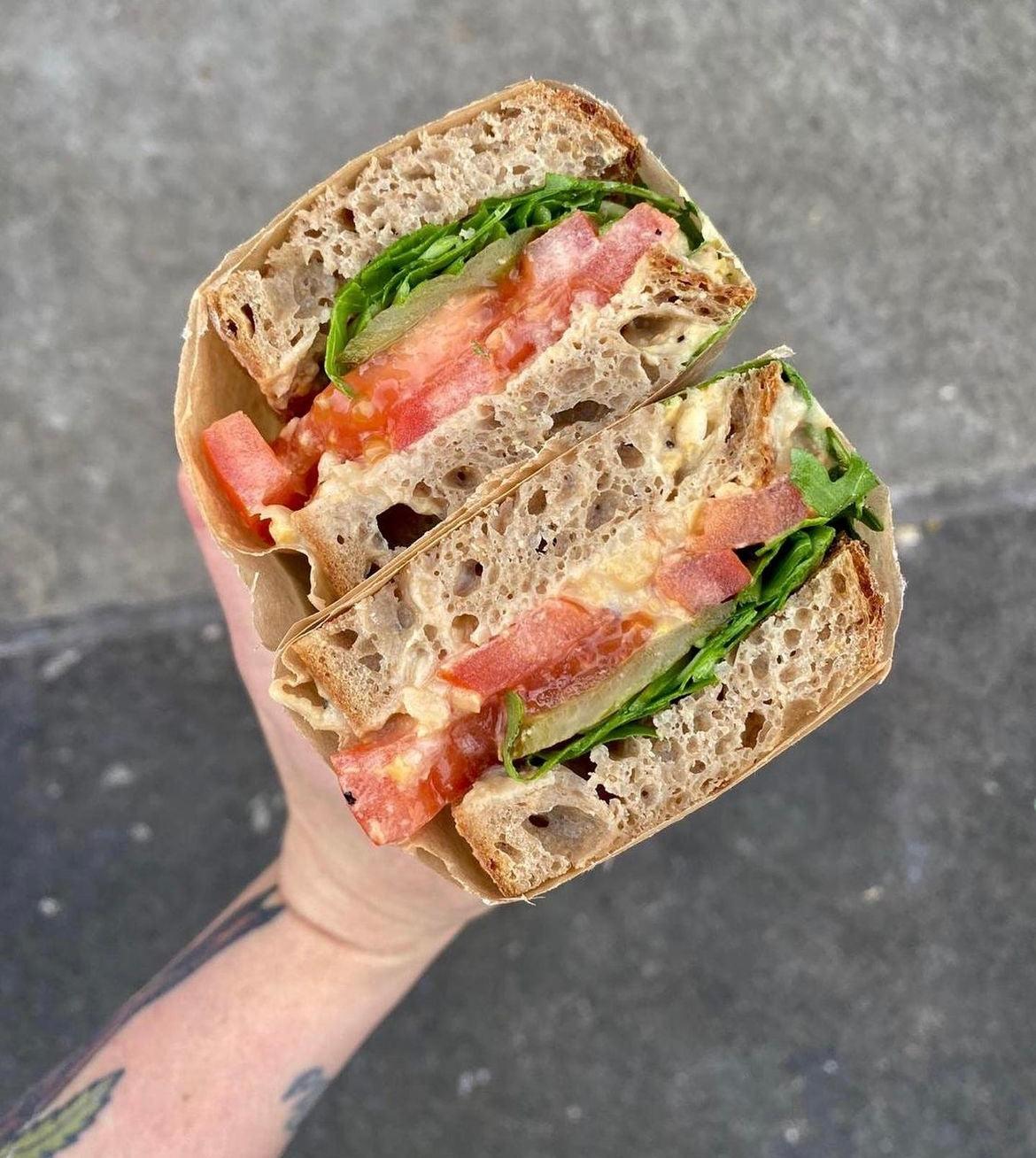 Handmade Sandwiches
Our skilled bakers create a delicious range of sandwiches and toasties for our cafes every day. We always offer vegan and vegetarian options, so everyone can enjoy a tasty lunch.
Some of our popular sandwiches include:
The Veggie Option: Roasted aubergine, goat's cheese, homemade passata & fresh basil.
The Meaty Option: Pork meatballs, Comté & Cheddar cheese, homemade passata & fresh basil.
The Vegan Option: Homemade hummus, tomato, rocket and dill pickle, served as a fresh sandwich between our signature sourdough.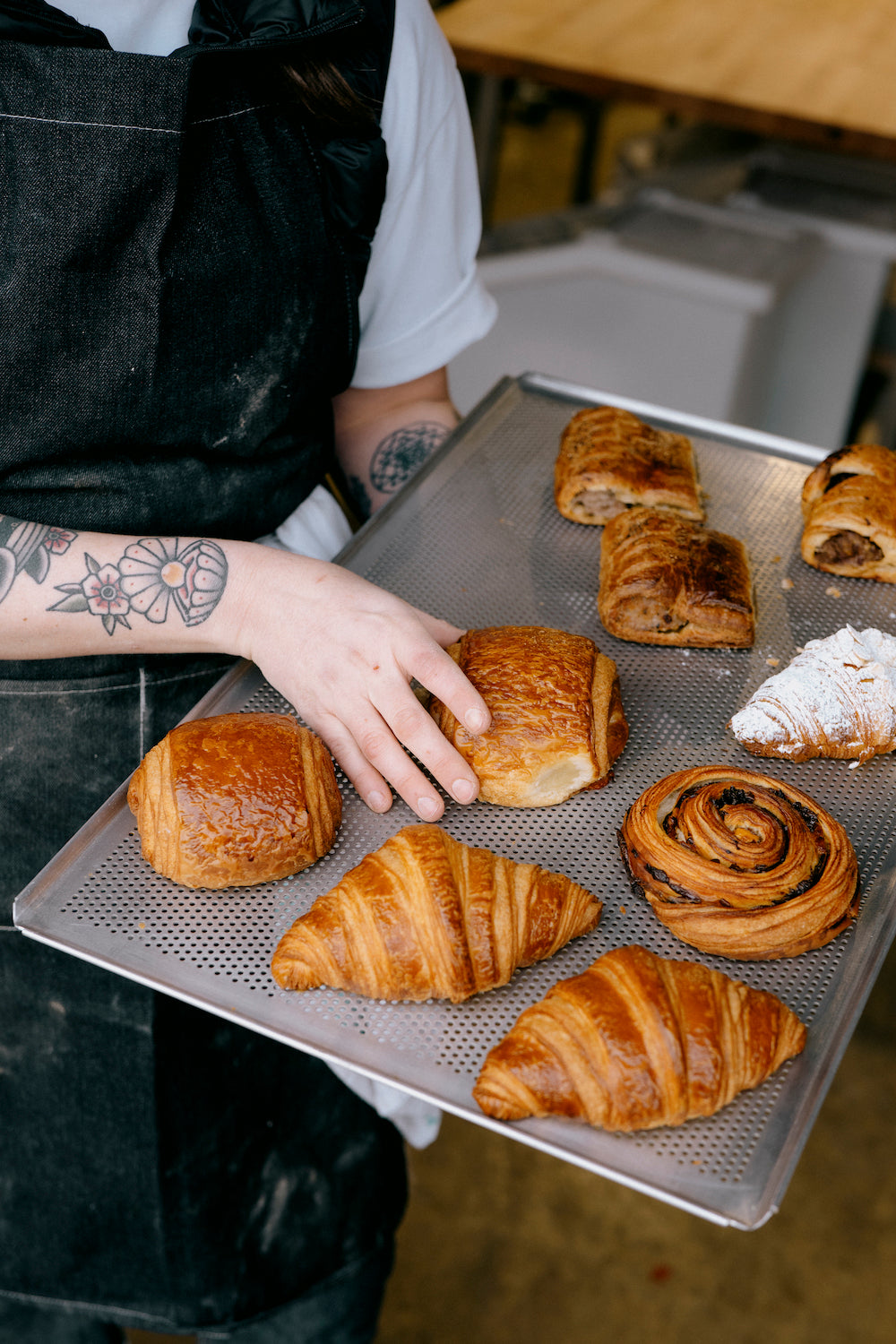 Sweet & Savoury Pastries
Our artisanal pastries are made fresh every day in the bakery, with our core range including; plain croissants, pan au chocolate, almond croissants, ham & cheese croissants. There are also daily specials so keep an eye across our socials for their creation!
Our two varieties of sausage rolls are also available daily: pork or venison. We use only the best locally sourced meat. Our good friend Justin from Wild Venison and Game delivers beautiful meat from his farm each week.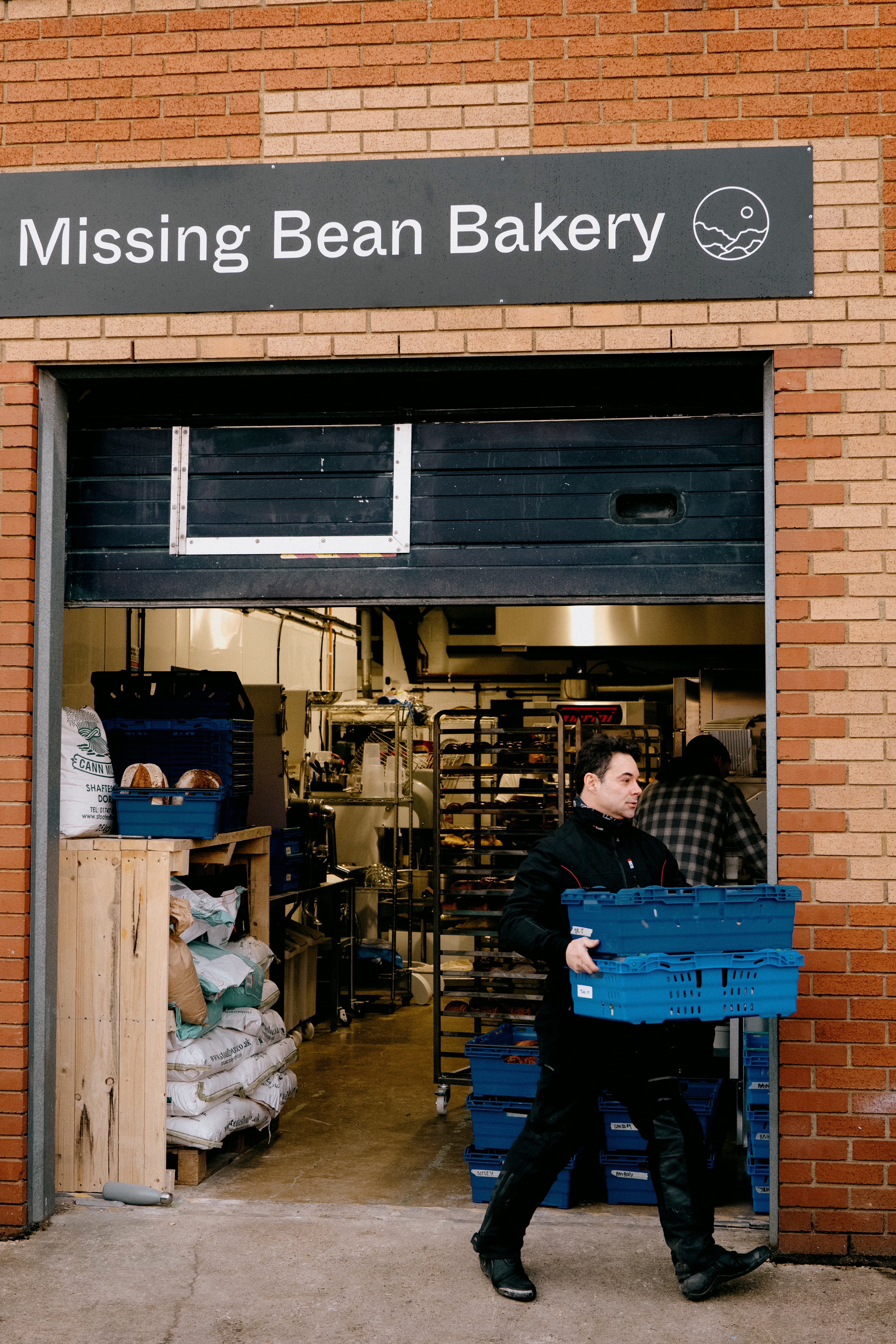 Wholesale Supply
As well as providing the best baked goods for all our Missing Bean Coffee Shops, our bakery team are also available for wholesale and event supply.
If you've got a small cafe, an office, a college ball, or even a birthday party - get in touch and we can see what we can do for you.