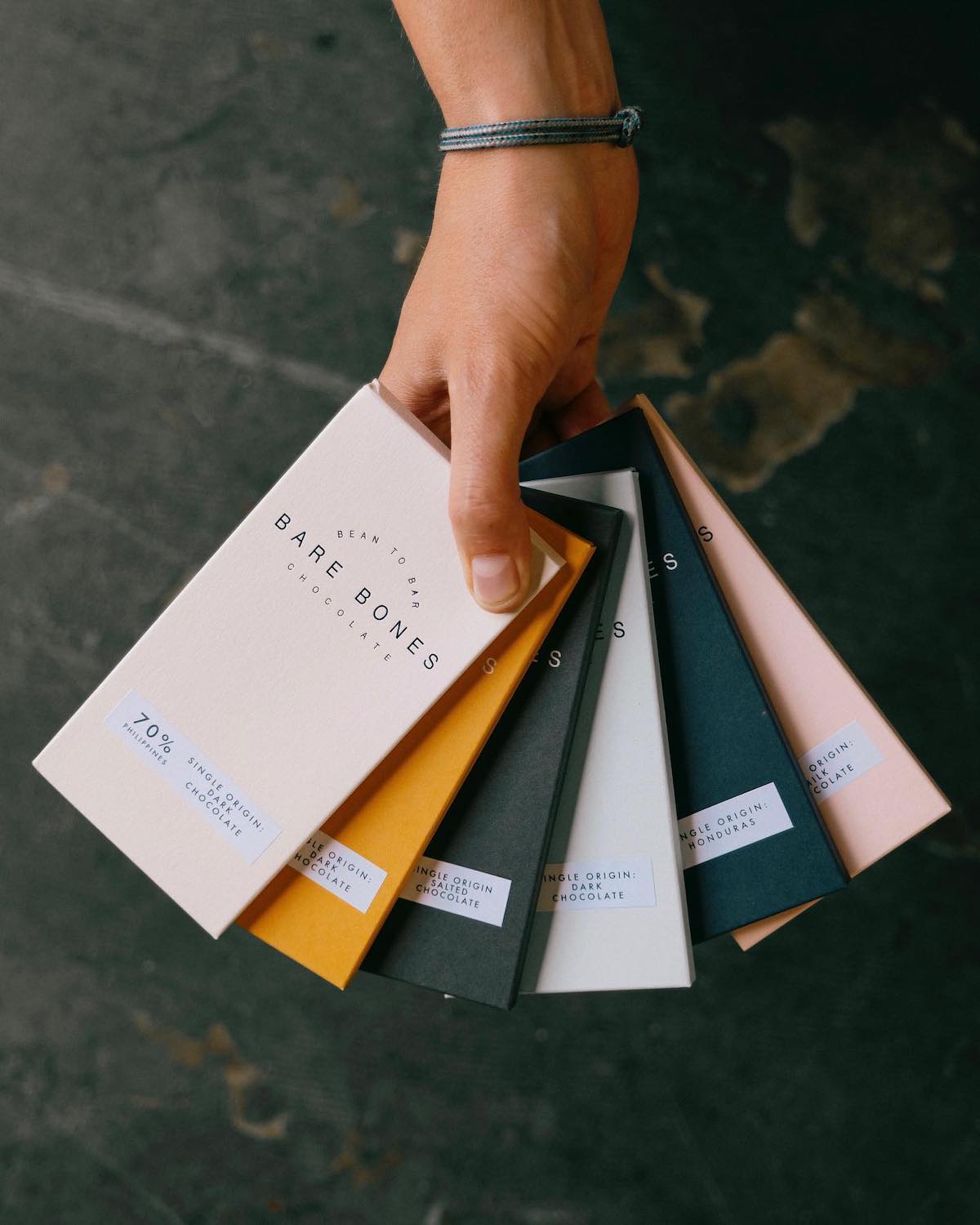 Bare Bones Chocolate
We're proud to offer a range of Bare Bones Chocolate that will delight both coffee and chocolate aficionados alike.
Each origin reflects the variety of cocoa beans and distinct character of the local habitats. The organic chocolate collection offers an experience of wonderful flavours with delicate fruity, nutty and floral tones.