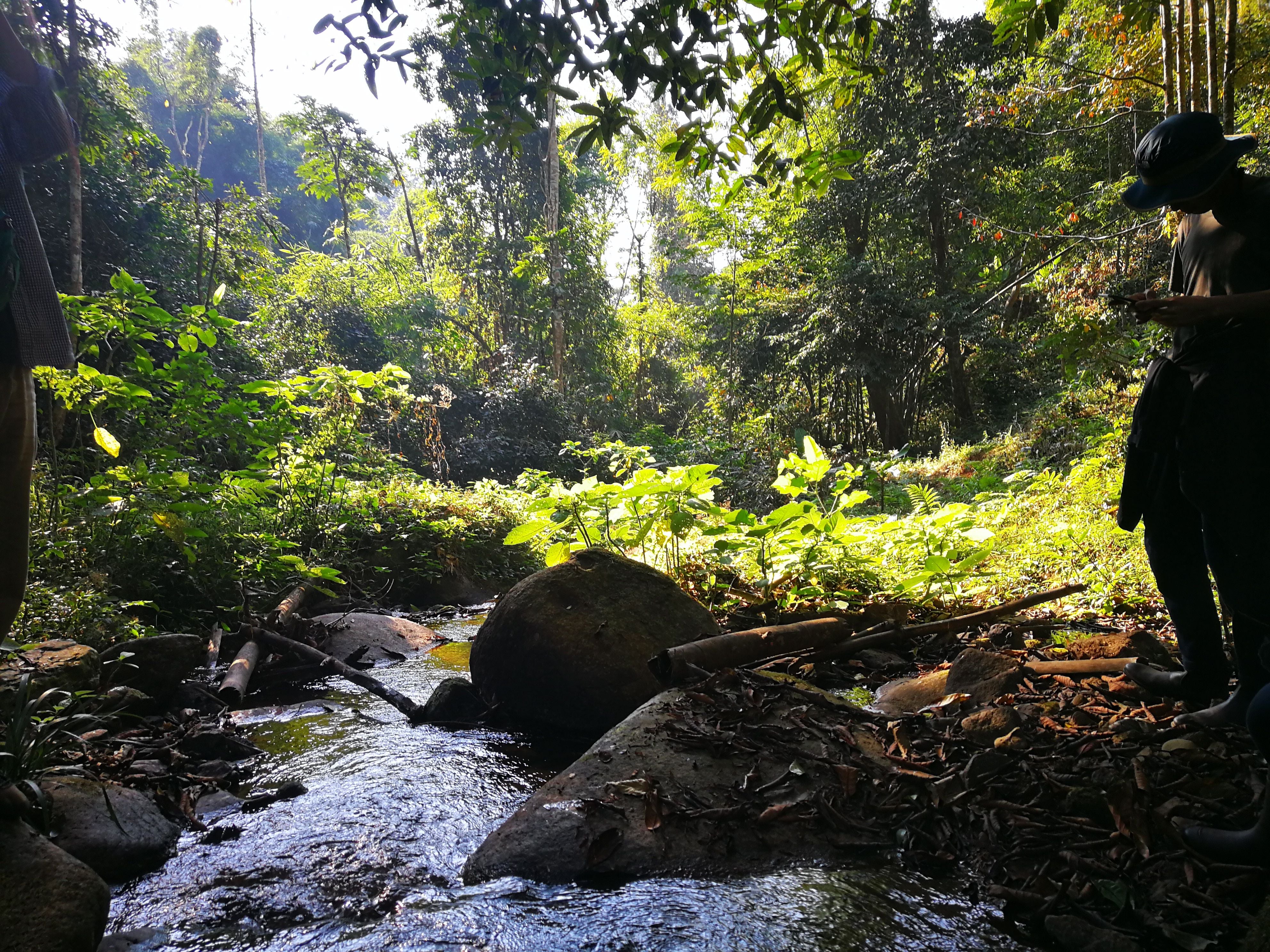 2023 marks our 8th year of working directly with farms in Thailand. Thanks to our good friend, Fuadi, we've been able to forge close relationships with farms Doi Pangkhon, Doi Saket, and most recently Mae Chedi.

Olly, our Roastery Manager, caught up with Fuadi in March 2023 and got his thoughts on all things Thai coffee, including what the future might hold for these special beans
Q: When / How did you first become involved in coffee growing & exporting?
A: I was studying in the US in 2011 and was able to experience specialty coffee on the rise there. I was in Cambridge, Massachusetts, where there were many specialty Cafes where people would just sit, drink coffee and study. It was here I noticed coffee beans from around the world! But then there is no Thai coffee and I started to wonder why. So in 2012, I went back to Thailand to visit farms across the country. My investigation led me to a realisation that at that time, the coffee was not good enough yet for the global market.
I started working with consultants and learning more about coffee processing with the hope to open a Thai-coffee focused Cafe in the US. But I had to move to Oxford in 2014 to continue my studies so that dream has yet to be realised. The dream closest to that is either to open a cafe in Oxford or start sending green coffees to specialty coffee roasters around the world. That's when I met Ori, founder & director of Missing Bean. Missing Bean were actually our first client in Europe!
Q: How have the farms that Missing Bean & Beanspire work with become established over the years?
A: We have had a relationship since 2016 when Missing Bean really only had the cafe on Turl St and the Roastery was extremely new. Vari, head roaster at the time then visited Thailand with Ricky, another barista from the Missing Bean.
Missing Bean have sourced various coffees from Thailand for the past 8 years... that's a long relationship and it is actually as direct as it could really be, because our relationship started when I was studying in Oxford. 
Doi Saket and Mae Chedi are actually newer farms. We have grown over the years, but our growth is dictated a lot by factors we cannot really control like the rising temperature, unpredictable rainfall patterns, among others. This season we actually saw a yield drop by 70% so prices next season will become really expensive. Thai coffee is relatively expensive already because of the level of economic development and the local demands. Now, we are faced with supply shortages.
Q: How is Thai coffee doing in the current global market & how resilient are the crops?
A: It will always be a niche product that you won't see on every shelf or in every blend. But it is special because of its rarity. Like I said earlier, we are facing a lot of challenges from climate change. And it is not just us. It is the whole specialty coffee market. As demands go up, supplies become tougher to find. 
Q: How are the farms & Beanspire meeting the growing expectations of organic, ethical & sustainable farming techniques, including workforce welfare?
A: Because of the prices that Missing Bean pays for these coffees, we are able to source some really top quality beans that are able to meet these expectations. It is relatively simple economics, the higher prices we pay for coffee, the more goes back to the farmers. Thai coffee is better at that than a lot of origins.
If you were to visit the farms today, you would see many young people returning to work in farms after having their stint in the city.
In terms of environmental sustainability, I believe in a balance and I think we balance things pretty well. Mae Chedi is organic and shadegrown, but it is not certified (I am not really a believer in certification because this usually means people at origins bare the financial burden to maintain the certification). Doi Saket is a  bit lower elevation, but is still grown under shade. Because of the nutrient deficiency in Doi Saket area, farmers need to add minimal fertilizer (we are talking about 2 spoons full per year per tree) so they can maintain the yield and keep up with their livelihood. Too much reliance on chemicals will not be able to produce the top quality coffees that you are tasting in Doi Saket and Mae Chedi.
So the taste profiles speak for themselves that they are done sustainability with high respect to the environment.
Q: Thai coffee is still quite unusual on the global scale, why is this?
A: Because we don't produce a lot and it is relatively more expensive. But that is not a bad thing because the farmers are better off and they get paid more. I like to point out that Thailand shouldn't be an anomaly in terms of coffee pricing, but the Thai price should be the standards across the specialty market! So when you buy these coffees, you are subscribing to the ethos of a coffee industry that is doing okay, and well-balanced in many aspects. 
Q: What does the future hold for coffee from Thailand?
A: It is tough. This is the toughest year as the yield is historically low. And we all contribute to this because of unpredictable rainfalls caused by the climate crisis. It rained a lot during the coffee flowering season (March-April last year) so the trees do not get to pollinate and fertilize properly, resulting in the lower yield. So the future of Thailand coffee (in fact the future of all of us in almost all of the agricultural sector) doesn't really only rely on us and it is contingent on all of our behaviors around the world.
In terms of demands, there are strong interests in Asian coffee in general. I think this is because Asian specialty coffee is still a new frontier to be explored. So the demand side has never been an issue, until this season really. The problem I need to ask is whether our coffee would become too expensive due to the low yield or not ... and how to combat that supply shortage.
Q: What makes the coffees that Missing Bean have selected so special? (Doi Saket, Mae Chedi) And how would you recommend brewing them?
A: 
These are probably the two best coffees we exported. They can work well as filters, full immersion and espresso-based drinks. In fact, these coffees are used in competitions in 2022. The AeroPress competition in Malaysia used the Doi Saket Anaerobic Fully Washed, while the AeroPress competition in Singapore used the Mae Chedi Natural. The champions' recipes for both countries are actually
online.
Q: How can the general public help to make the lesser-known origins continue to grow & export their coffee?
A: Please keep buying these beans! And keep asking Missing Bean for them!
You can shop both our Thai Coffee's and support this amazing industry
HERE.